Ways to Sell Your Property Through Latest Trends of 2022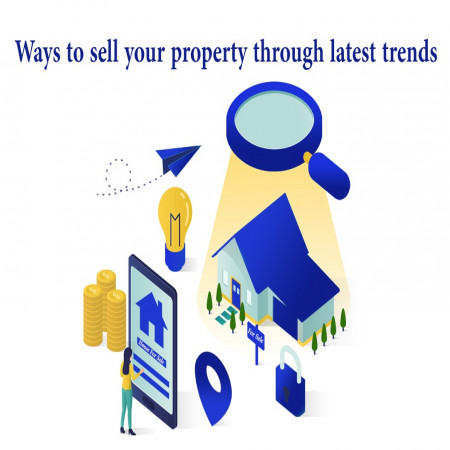 Selling a property in today's time is getting complicated due to a lot of options in town and increased property value. As the amount that needs to be invested in the property by the buyer is a huge number, so the buyer is too vigilant and notices minute details of the property. The first thing first, the seller should do some research.
Research:
Do look around and search for similar properties and their conditions, you can ask for experts to evaluate the price as Zamulk does through the Property-Assessment service, which is free of cost just for you.
Research is always important to implement any task, here it's about market research, the reasonable pricing or a very little lowered price than the market can bring more customers to your property to buy it quickly. Research would allow you to think in a broader aspect, you can make necessary amendments to attract more buyers.
Maintenance:
To sell any property at a good price and quickly, you can examine the house or factory or any other property type in a keen way and renovate the place as minutely as possible. The clean and nicely colored place attracts people more than any other less maintained house or property. Try to hit the latest trends for paint colors, normally the neutral colors or light colors attract the buyers, i.e. grey, off-white, ash white, bluish-grey tones, and faun color shades.  Try to maintain the plumbing stuff and the waterlogging and salinity issues could be the big reasons to deter the buyers away from your property.
Availability:
Property should be listed and then it should be available any time to visit, for this reason, it must be kept clean and pleasant so that visitors would have positive vibes from it. The storage stuff should not be seen at the first glance, or they must be settled in an organized way.
Marketing:
Marketing is one of the major key factors to bring potential buyers to the property. Marketing is a strategic term that requires the target audience. You have to understand where you can find most of the buyers in less investment. Here in Zamulk we offer free listing and as it is a 40 years old and experienced platform, it can bring serious buyers to your property.
Authentic and Complete Documents:
The property that is not conflicted or hasn't any law case progression in the court is more reliable. Always try to keep your property undisputed otherwise its value would get decreased and would not give you a better turnout.