Saving Strategies for Low-Income Individuals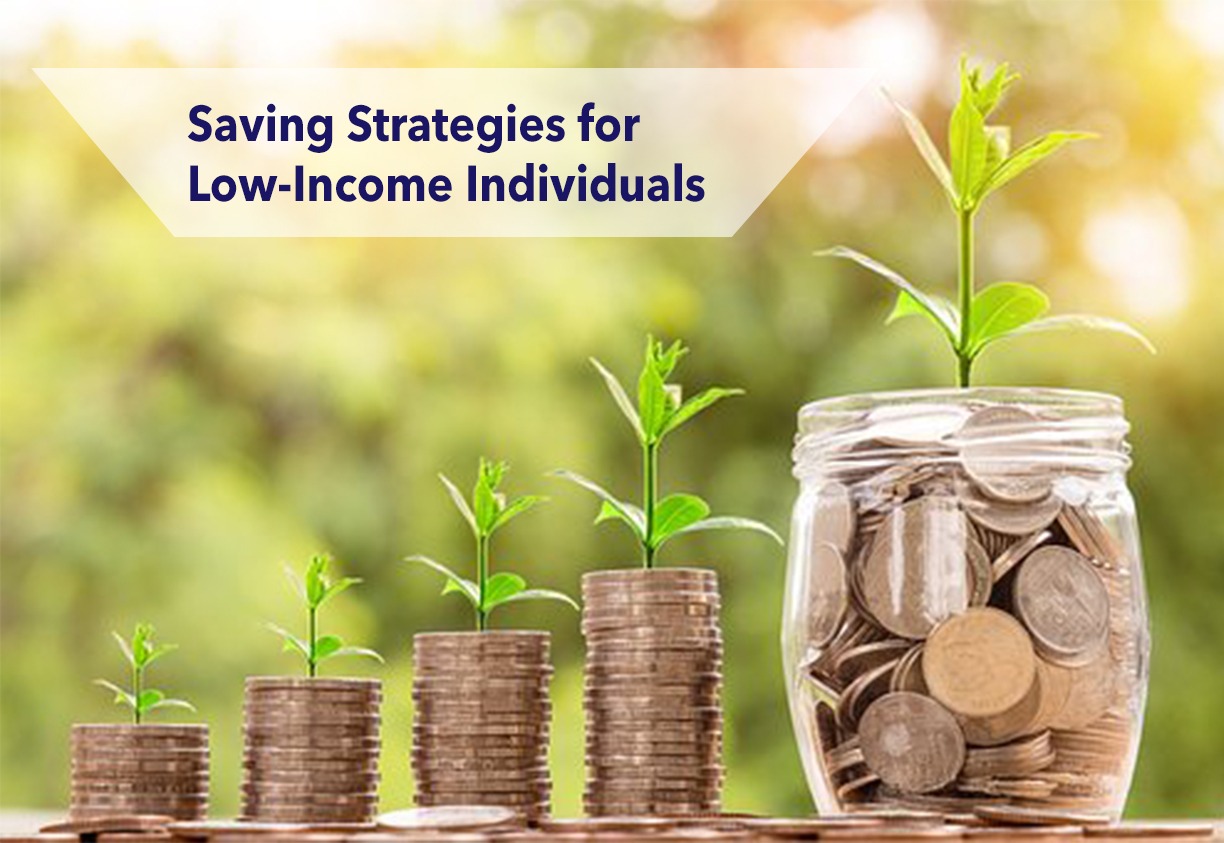 It is a difficult task to make some savings in these tiring times. People with a five-digit income don't even think of it and those who luckily manage to earn a six-digit income can hardly do it. This is an art to save some money for securing the future of your family, kid's studies, and managing their marriages. The people who think tactically can do this and will be happy persons at the end of the day. There are two main categories of saving strategies. One is cost-cutting and the other is generating some new sources of incomes.
In this blog, we will try to suggest some ways on how to make some savings.
Cost Cutting Strategies:
1- House cost:
According to a survey, the spending on rental payments constitutes the biggest portion of one's income. If you are owning a rental property, then try to move to some smaller one or move to a suburb area where the living cost/rental payments are much lesser. This way you can significantly save your money and ultimately enhance your living standard over time.
2- Build a budget for you:
Try to build a budget for you on a monthly or weekly basis based on your income pattern. Try to document all the expenses that need to be paid off on regular basis. For example, kids school fee, house rent, utility bills are groceries are the mandatory payments that have to be made every month. Apart from all these expenses, try to document all other expenses and strive to cut down some unnecessary ones.
3- Reducing debts:
Try to reduce all of your debts as minimum as possible. Do not go for any loan unless it is inevitable. Try to finish off your salary/income cycle with as minimum debt as possible. Unnoticeably these can lead you to big savings after some times.
4- Food Spending:
Be more mindful and tactical about your food. Do not spend more if you can fulfil your requirement by spending less amount. The carefully drafted food budget can help you to do significant savings in your overall income.
5- Healthcare:
Healthcare is so expansive these days. So, try to adopt healthy practices. Do some exercises regularly. Try not to join an expensive gym rather try to visit a public park for doing these exercises. Eat healthy food and fresh juices to get hydrated.
6- Automate your income Disbursements:
Automate your salary/income to be distributed to your saving accounts. This way you will not be counting on your actual income rather the income left over after the distribution will be available for your expenses. Try not to visit/browse through your saving account very frequently. Keeping an eye on a bi-monthly basis will be enough to take care of your savings.
Generate other sources of income:
1- Invest in stocks:
Luckily if you get some boost in your salary/income as a result of any bonus or a pay-check after project completion, allocate an amount that you can bear to be invested in the stock exchange. This investment will be done on a long-term basis. As for the shorter term, this might be not fruitful.
2- Rolling your money with different ventures:
Try investing your excess amount in some sale/purchases like cars, or online stores. This way the earned amount will not be a huge one but it can provide you with a consistent way to roll out the amount and make some profits regularly. After a year or two, your savings can even touch a million or somewhere above a million rupees.
3- REIT:
Like investing in stocks, REIT is another way to invest your money. It works similarly to the stocks but unlike the stocks where you invest in any company by buying the shares, you invest in real estate. It is like a mutual fund and individuals can invest in REITs with the intention of getting dividends on regular basis. Try to invest some time to search for some reliable REIT organization in your region and have an agreement with them by making your investments.
4- Part-time job:
Utilize your expertise and try to get another job after regular business hours to make some money. This might be an office-based job or Work From a Home type of job. Plan anyone of it according to your schedule and saving requirements.