Guidelines to follow for First-time Landlords.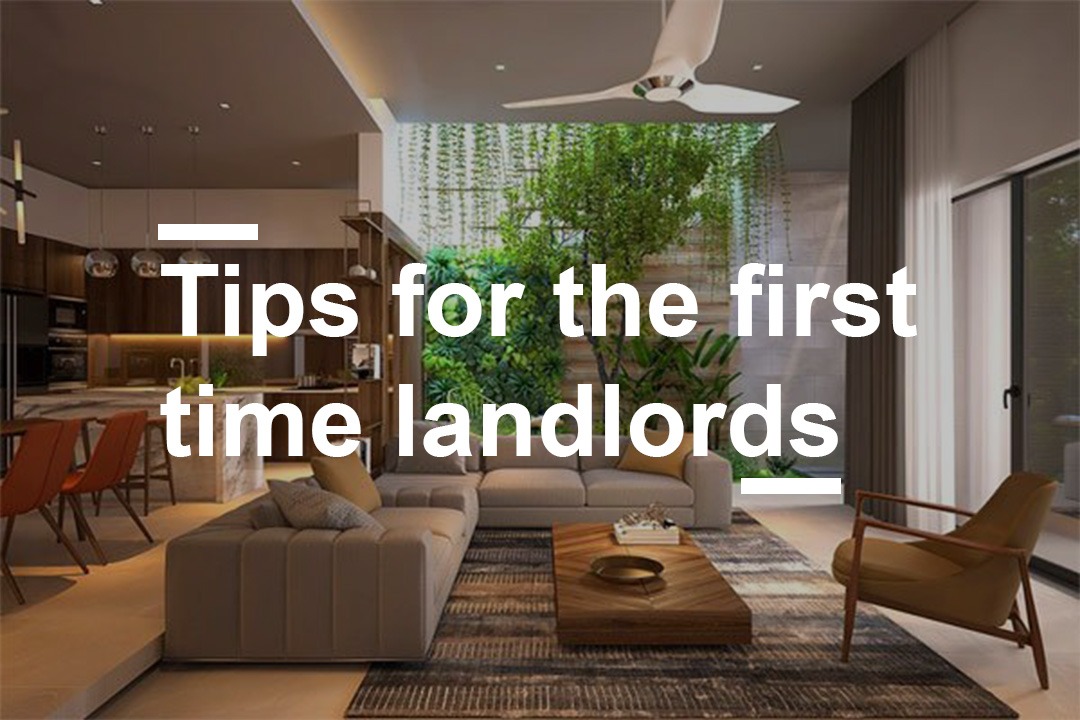 Many households in Pakistan are occupied by renters. While there is a risk with any type of investment, rental property is one of the most stable types of assets to have in your portfolio. Although owning a rental unit has its benefits, it still requires a great deal of hard work to manage a business. As you will soon find out, there is a considerable amount to learn before leaping to become a landlord.
In this guide, you will find information to help you through each stage of renting—from setting up your rental property to signing a Lease Agreement.
The Benefits of Investing in a Rental Property
Investing in a rental property is one of the smartest ways to generate stable, long-term income.
It also offers several other benefits, including:
Property appreciation: It's generally safe to say that the value of the real estate increases over time, meaning that it appreciates. When it comes time to sell, sellers pay taxes on the appreciation, also called capital gains. Although property value depends on supply and demand, real estate purchased in the right location can sell for a decent profit.
Cash flow: Renting a property provides regular cash flow for as long as there is a tenant paying rent. Each month you receive a rental payment. The income you generate from a rental property is also more predictable than other investments, such as a traditional business, because a rental payment provides consistent cash flow that is higher than a typical dividend.
Should I Rent Out My Property?
Renting out your property and managing tenants both require time and financial investment. Your decision to become a landlord should reflect your future goals, and be informed by market conditions and projected home prices so that you have a solid plan before getting started.
Ask yourself these questions to find out if you'd excel as a real estate investor:
Do I have the time to commit to managing a rental property?
Am I comfortable dealing with potentially difficult tenants?
Can I make repairs myself or do I need to hire a professional?
Am I organized?
Do I understand my tax obligations?
Am I familiar with my state's landlord-tenant laws?
A mentor like ZAMULK who is familiar with managing investment property can provide a wealth of information and knowledge to help you develop a strategy to get started in the rental market. Consider asking other real estate investors about their experiences to learn about the business of renting, to see if you would be a good fit for the job, and to maximize your chances of success.
Preparing Your Rental Property
Once you have chosen to rent your property, you must take steps to prepare it for tenants. To remain competitive, you'll need to make your rental unit appealing to tenants. This should include fixing any known problems and upgrading the property to make it more enticing, comfortable, or aesthetically pleasing.
From the foundation to the roof, check to make sure everything is working and that your property meets the local government rules. It's better to tackle renovations before a tenant moves in for safety reasons and to avoid coordinating improvements around their schedule.
See the list below for what you should do to get your property rent-ready:
Check all appliances to make sure they work, including the oven, dishwasher, and washer or dryer
Test smoke detectors and CO2 detectors
Repair any problems, such as holes, water leaks, pests, etc.
Give the walls a facelift with a fresh coat of paint
Replace or clean flooring
Upgrade fixtures and/or window treatments
If you have steps or stairs in the unit, ensure they are strong and safe to use
Ensure that doors, gates, and windows have working locks
Eliminate any bad odours
Landscape front and back yards, gardens, etc.
Above all, the rental property must be safe for a tenant. If you are renting a basement suite, you must adhere to specific safety regulations. For more information about setting up a secondary suite, contact municipal affairs.
Should I Hire a Property Manager?
By now it's clear that managing a rental property can be hard work. You must be available to your tenants in case of any problems or emergencies, as well as take care of the day-to-day landlord tasks, such as collecting rent. If you think you could use some assistance, consider hiring a property manager.
A property manager is an individual or firm who is hired to oversee and manage a rental property and its tenants. They are actively involved with the property and perform tasks such as:
Screening tenants and negotiating lease terms
Discussing leasing and property rules with a tenant
Collecting rent or other fees
Arranging for repairs, maintenance, and upkeep
Paying bills, assisting with taxes, and managing a budget
Enforcing rental rules and policies
Setting rental rates and advertising the property
Issuing notices
Handling move-in and move-out inspections
Recordkeeping
Advertising Your Rental Property
Marketing your rental property starts with taking quality photographs of each room in the space. From there, you can begin writing your rental ad.
You will need to determine:
Your rental price and if it includes utilities
The square footage of your property
What you are charging as a security deposit (usually equal to one month's rent)
If there are any additional incentives, such as parking
Information about the neighbourhood and surrounding areas
How do you wish to be contacted
Pre-Move-In Checklist
You've prepped your property, advertised your rental, screened potential tenants, and settled on a renter. What's next?
The next steps involve nailing down the details of the tenancy and communicating with the tenant to arrange a move-in date and inspection. Before moving day, you have to get a Lease Agreement in place. Use this checklist to make sure you don't miss anything important.
To do before the move-in date:
Clean the property
Create a Lease Agreement, go through the terms, and sign the agreement
Change the locks and cut an extra set of keys
Provide your tenant with your contact information
Collect the first month's rent, security deposit, and pet deposit or fee, if required
Conduct a rental inspection with the tenant and sign the report. Provide them with a copy
Test lights, appliances, fans, locks, and smoke detectors with the tenant present
Provide the tenant with bylaws or condo rules, if applicable
Transfer any utilities to the tenant's name, if applicable
Determine the best method of communication for both parties
Landlord and Tenant Rights and Responsibilities
An Agreement spells out each party's obligations during the tenancy. There are responsibilities each party must adhere to by law.
Tenants are responsible for:
Following the terms of the Agreement
Paying rent on time
Taking reasonable care and maintaining the cleanliness of the rental property
Not disrupting neighbours
Complying with building rules
Properly disposing of trash
Landlords are responsible for:
Complying with building/housing codes
Making sure the property is clean, safe, and sanitary, and conducting all repairs promptly
Following responsibilities laid out in the Rental Agreement, such as maintenance of the structure and the appliances
Maintaining the infrastructure for plumbing, electrical, heat, water, etc. in the property
Providing an area to dispose of trash
These are the basic duties for each party and help to define their roles within the tenancy. Depending on the Lease Agreement, the landlord or tenant may have additional responsibilities.
Lease Agreement to your tenant and retain a copy for your records.
Maintenance and Repairs
After your tenant has moved in, signed the rental contract, and paid you, you are officially in business as a landlord.
Although the tenant occupies the rental unit, it's still your property and you will have ongoing responsibilities to your tenant and the property, including repairs and maintenance.
Managing Your Rental Finances
Remaining organized as a landlord is imperative. Now that you have a small business, you will need to separate your personal finances from your business finances and develop a filing system, such as a spreadsheet, to manage your cash flow. A filing system will allow you to keep a close eye on your income and also plan for any future expenses, such as renovations, repairs, property taxes, insurance, and so on.
Tracking your income and expenses also allows you to oversee how much money is going into your rental property and how much it's generating. Keep a savings fund for emergencies or to account for unexpected expenses, such as having a vacant property for a couple of months.
Organizing your small business finances will pay off when filing your annual tax return because you will have already kept a detailed breakdown of all your expenses and income throughout the year to report to the government.
Evicting a Tenant
Not every tenant works out according to plan and there may come a time when you have to end your rental relationship.
It may be possible to evict a tenant when they:
Conduct illegal activity on the premises
Pose a danger to you or your neighbours
Breach the Lease Agreement
Continue to make late rent payments, even after receiving written warnings
Cause significant damage to the property
When issuing an eviction notice, it's important to ensure that the message has been received by the tenant, either by delivering it in person or using a process server.
Are You Ready to Be a Landlord?
Excelling as a landlord doesn't happen immediately. In fact, you might have to consistently review your progress to make the job more efficient.
Don't let this deter you from going after your goal of owning an investment property. Anticipating the realities of being a landlord will better equip you for the job itself and you will notice your confidence increase as you become more comfortable with your new position.
By choosing to learn more about renting, you've already taken a big step to educate yourself on the risks and rewards of property investment. Now it's your turn to put the knowledge to use and start your own real estate investment journey.