Can foreigners own residential, commercial or industrial property in Pakistan?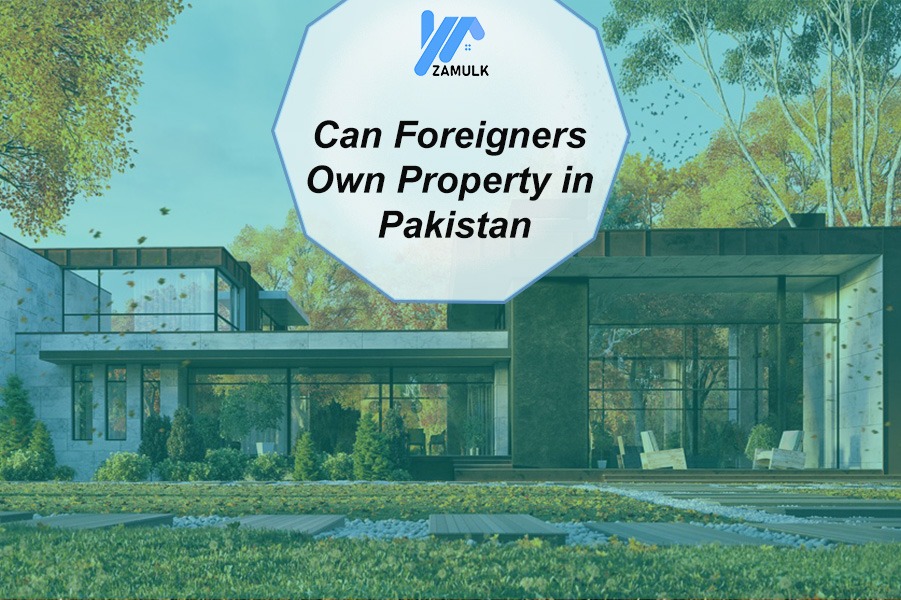 Foreigners can own the land, after incorporation of company in Securities & Exchange Commission of Pakistan (SECP). However, land is a territorial subject in Pakistan and regulations on land occupancy vary from province to province. Generally, Foreign Nationals can own land in individual capacity with the permission of Federal Government (Ministry of Interior) and respective Provincial Government.
All sectors and activities are open for foreign investment unless specifically prohibited or restricted for reasons of National Security and public safety.
Specified restricted industries include arms and ammunitions; high explosives; radioactive substances; securities, currency, and mint; and consumable alcohol.
There is no minimum requirement for the amount of foreign equity investment in any sector. There is no upper limit on the share of foreign equity allowed, except in specific sectors including airline, banking, agriculture and media.
Foreign investors in any sector shall at any time repatriate profits, dividends, or any other funds in the currency of the country from which the investment was originated. As per clause 6 of the Foreign Private Investment (Promotion & Protection) Act 1976, and subject to procedural requirements set under the Foreign Exchange Manual 2002 of the State Bank of Pakistan.
100% foreign ownership allowed except in specific sectors including airline, banking, engineering, agriculture and media.
The Senate Standing Committee on Law and Justice was called in 2019 for an independent law on permission to foreigner to buy land anywhere in Pakistan. The committee met at the Parliament House and its Chairman Senator Muhammad Javed Abbasi presided over deliberations. It had lively discussion on the bill, introduced by JI's Mushtaq Ahmad for insertion of Article 253A regarding permission to foreigners to purchase land in any part of Pakistan. The committee members were of the view that this should be brought as an independent law and not as a constitutional amendment so that the constitutional amendment was not disturbed.
The foreigners that have by any means any inheritance or ancestors from Pakistan can buy the property in Pakistan whether with NICOP or POC. The foreigners that are from politically unstable interrelationship between countries may face challenges or may not own any property in Pakistan.