Islamabad and Its Sectors Allocation.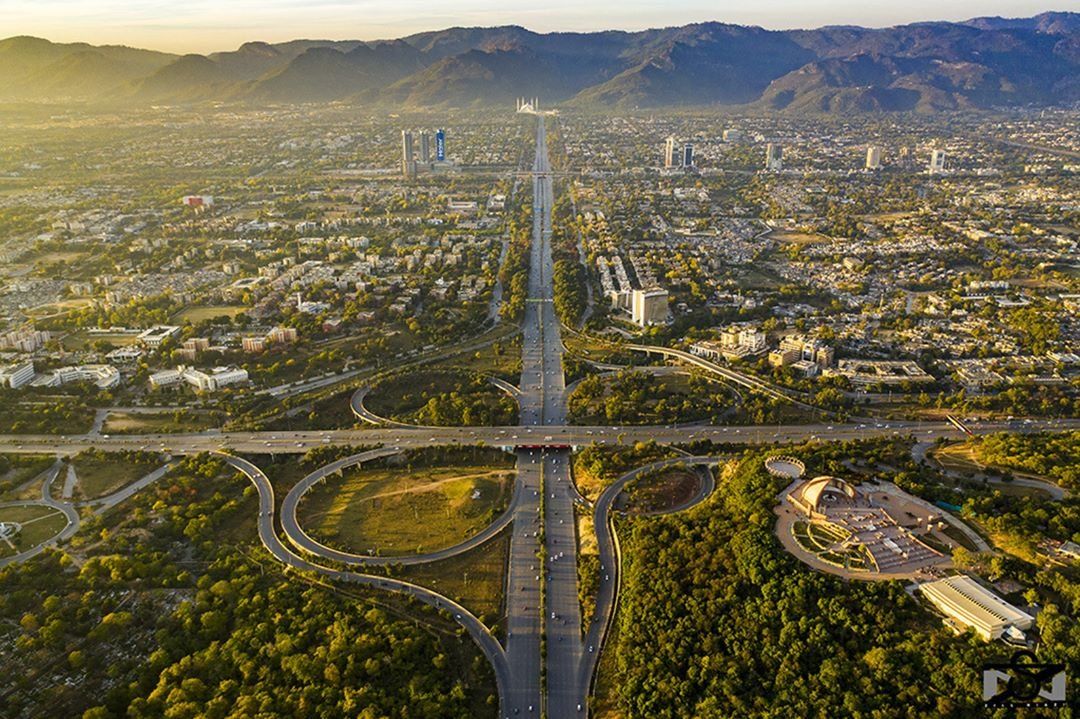 Islamabad was started developing in the 1960s and in 1963 it was pronounced as the Capital city of Pakistan. Islamabad has a substantial value in Pakistan due to the most planned, well maintained and God gifted land of Pakistan. It is considered to be the most beautiful city of Pakistan which has peace and discipline. If we have a deep look into Islamabad's map we could perceive that it is planned for the next several hundred years, for this reason, it was started developing from the middle of the city. The oldest places of Islamabad are G/6, G/7, F/6, and F/7. These sectors were the core of the city, then later on the city started stretching from 4 sides. Zero-point was considered to be the middle point of Islamabad and all constructions are still endorsing zero-point as the middle point of Islamabad.
In the last two decades the construction has gained a lot more progression and each sector from D, E, F, G, H, I, has got many sub-sectors. Let us understand the in-depth knowledge of each sector in a bit of detail.
Islamabad is starting from Margalla hills to Rawalpindi. These are north and south directions respectively. From north to south the city is started from E and progressed till I sector. And if we study from east to west part of the city we have numbers from 5 till 17. It is like a graph where the zero-point is the meeting point of two axes. More or less we can understand the map easily and locate ourselves with just the name of the sector.
We have been talking about sectors for a short while but there must be a few people who do not know what the features are and specialties of each sector. Series A, B, and C are still underdeveloped. Let's start with Sector D.
D Sectors:
D series has seven sectors (D-11 to D-17) of which only sector D-12 is completely developed. This series is located at the foot of Margalla Hills. This sector is comparatively very new and gives an elite appearance, this sector would majorly have army acquisitions.
E Sectors:
The E Sectors are named from E-7 to E-17. Many foreigners and diplomatic personnel are housed in these sectors. In the revised Master Plan of the city, CDA has decided to develop a park on the pattern of Fatima Jinnah Park in sector E-14. Sectors E-8 and E-9 contain the campuses of Bahria University, Air University, and the National Defense University.
F sector:
F series contains sectors F-5 to F-17; some sectors are still under-developed. F-5 is an important sector for the software industry in Islamabad, as the two software technology parks are located here. The entire F-9 sector is covered with Fatima Jinnah Park. The Centaurus complex is a major landmark of the F-8 sector. The court is also located in F-8 sector.
G Sectors.
G sectors are numbered G-5 through G-17. Some important places include the Jinnah Convention Centre and Serena Hotel in G-5, the Red Mosque in G-6, the Pakistan Institute of Medical Sciences (PIMS), the largest medical complex in the capital, located in G-8, and the Karachi Company shopping centre in G-9.
H Sectors:
The H sectors are numbered H-8 through H-17. The H sectors are mostly dedicated to educational and health institutions. National University of Sciences and Technology (NUST) covers a major portion of sector H-12 International Islamic University, National University of Modern Languages and Allama Iqbal open Universities are located here in H sectors.
I sectors:
The I sectors are numbered from I-8 to I-18. Except for I-8, which is a well-developed residential area, these sectors are primarily part of the industrial zone. Two sub-sectors of I-9 and one sub-sector of I-10 are used as industrial areas. CDA is planning to set up Islamabad Railway Station in Sector I-18 and Industrial City in sector I-17.