Featured Service by PAKeProperty… Property Assessment.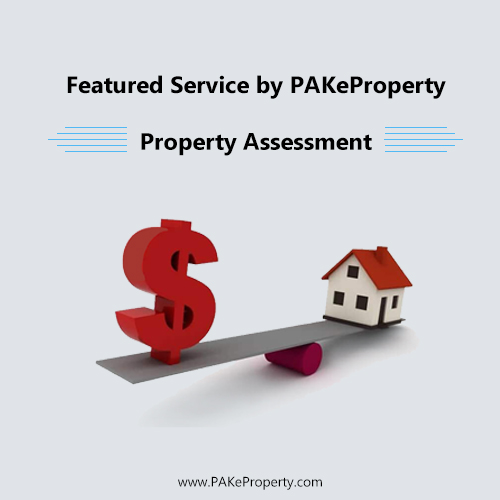 Featured Service by PAKeProperty… Property Assessment.
PAKeProperty, a well-recognized name in the real estate industry with the concrete 40 years of experience in property sales and purchase. They have invested their flesh and blood in this field and earned a reputed place in the market. They are one of the most reliable realtors and have a deep insight into the real estate business.
All major cities in Pakistan have their agents and representatives to facilitate the customers at any time for better property business decisions. The initial details about any properties can be available on www.pakeproperty.com if thorough details are required regarding any property the customer service representative can provide you the details in minimum time. Assessment of any property is a very delicate issue. Many features have to be assessed for every property. The assessment needs an experienced person to carry on the whole procedure. The assessment could become impossible for overseas Pakistanis who want to invest in the property.
Here at PAKeProperty, they have specially designed this assessment feature where every detail can be obtained through an online form submission. All you need is to submit the location or desired place for the purchase. The highly skilled staff will assess your required property within 48 hours by visiting and assessing the property in-person. The assessment could include the reputation of that land, the availability of primary necessities i.e. water availability, electricity supply, Suigas availability. The exact location of that property with its details regarding its placement in standard directions i.e. whether it's east-facing or in any other direction. The assessment also includes the worth of the property, what would be its value in the next decade time, and what are the chances to gain good repute about any property. It may also include its market value concerning the latest FBR valuation and market rates. PAKeProperty also provides you the 360-degree visual tour and can also provide you the video of that place in daylight for a better understanding of the location. PAKeProperty provides this service for the signup customers and this service is free of cost.
Many clients have shown their interest in this service and facilitated themselves while taking their decision about the right property at a very favorable price and time.
You can ask for the assessment of your property that you need to sale, for exact market value, or you can also ask for the property assessment which you need to buy in the near future. PAKeProperty is always there to help you. For more information head over the link https://www.pakeproperty.com/blogs