Construction as Industry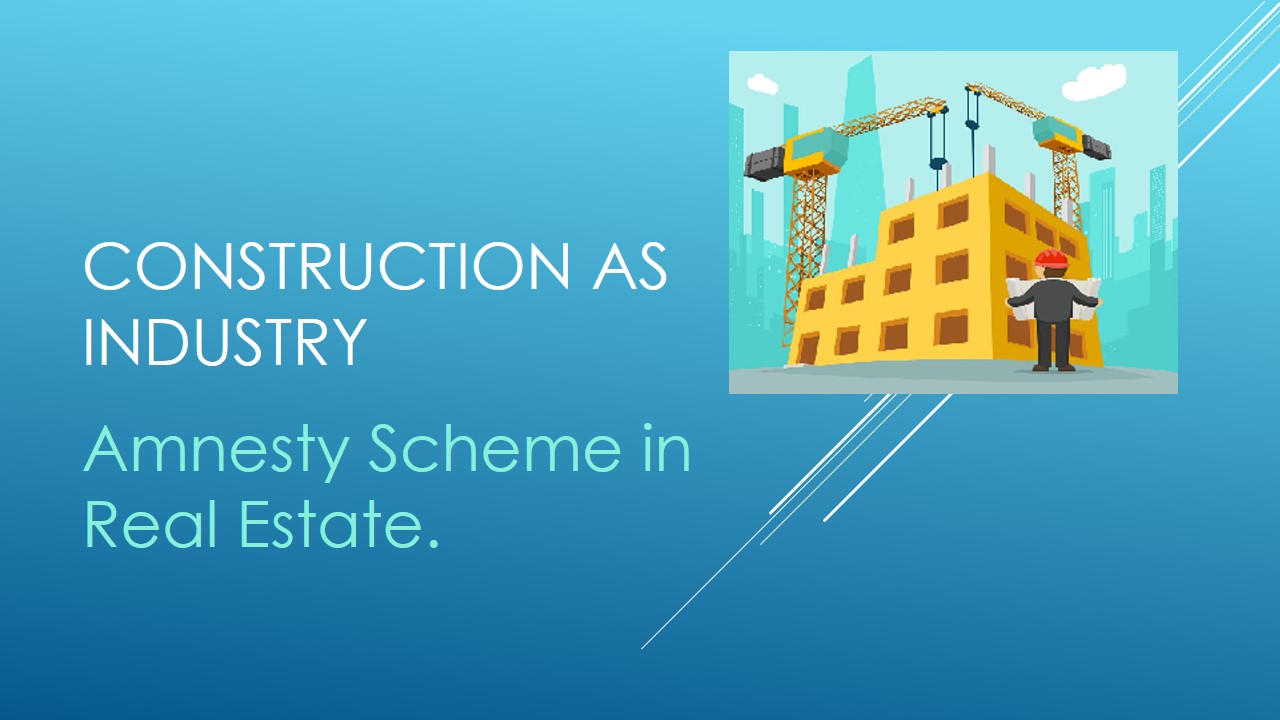 Recently on 3rd April 2020 Prime Minister of Pakistan has announced an amnesty scheme for the construction Industry. Before this decision he formally announced the Construction as an autonomous industry and would stand now as a complete set of a separate entity among other major industries. This decision has opened many doors towards development and economic boost to the country for enhancing the employment and revenue for it. As we were discussing the amnesty scheme that has announced by the PM Imran Khan has many salient features that are very energizing for a group of people who are scared to invest in their own country.
I would like to explain the policy for real estate and construction, announced by the Prime Minister of Pakistan Mr. Imran Khan.
The Package offered in this policy is a Complete Package. These below points will outshine very soon;
1:- You will not be asked about the source of your income while buying any property. It will boost investment in the country.
2:- Our Prime demand was the fixed buy, which is being implemented in the Housing Policy.
3:- Per square foot rate will be changed on both of the commercial and residential Plots/flats.
4:- You will have to pay this amount to the Government in equal annual investments, estimated on completion of the projects.
5:- The Housing Sector has been given the status of an industry.
6:- A Real Estate Trust will be established, which will protect your investment, and Real Estate Brokers will not be able to deceive you.
7:- The Government will subsidize the mortgage of your property by providing 6 to 7% of the total amount of purchase. In this way the Housing Industry will flourish.
8:- You are also given the relief in the transfer of Property which was about 9%, but now for you it is about 4%, because of the sharing of the rest of the amount by federal and provincial Government.
I hope many points about the recent amendment are cleared by now. May this decision bring more revenue to our country and the development too.